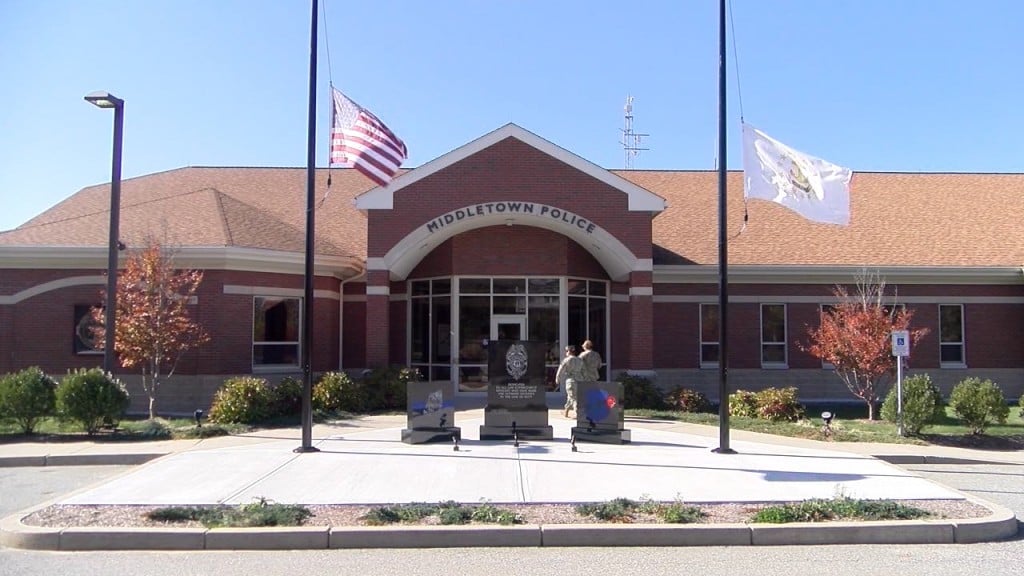 MIDDLETOWN, R.I. (WLNE) — Two men were accused of shooting gel pellets at a Middletown police officer over the weekend.
The incident happened at about 1:30 a.m. Sunday during a traffic stop on West Main Road.
Capt. Michael Faria said a car was seen slowing down before shooting gel pellets from a Splat Gel gun at an officer. The gels hit the officers face and neck.
The officer said he got back in his cruiser, gave a description of the suspects' car, before chasing after the vehicle, said Faria. The vehicle was eventually stopped.
Police identified the driver of that car as 29-year-old Raymond Camacho of Warren. He was arrested and charged with DUI, assault, and a felony charges. He wasn't
Jordan Moniz, of Tiverton, who was in the same car as Camacho, was also arrested.
Moniz, who's 29 years old, was charged with discharge of a firearm, assault on a police officer and felony charges. He was released after posting bail of $40,000 with surety.
Faria said that during the car stop, they found a Splat Gel gun, which was set on automatic, and a large tub of pellets.
The captain said that the officer who was hit by the pellets was sent to the hospital with minor injuries.
Faria said the incident is suspected to be related to the social media TikTok trend "Orbeez Challenge," which encourages people to shoot gel pellets at strangers.