Shopping
$40 Off Smart Curtain Lights on Amazon + Free Shipping | Over 100 Different Designs for Any Occasion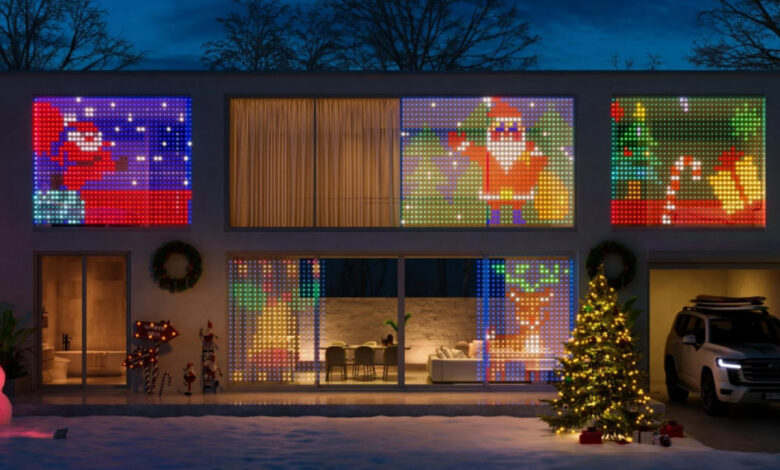 Take your decorative lighting to the next level with Govee!
Through November 28th, hop on over to Amazon where you can snag these Govee Smart Curtain Lights for only $89.99 shipped (regularly $129.99)!
These dynamic color-changing string lights are easy to use and will enhance any space whether they are being used for everyday lighting or as holiday decor. With over 100 dynamic scene modes available, the options are truly endless for what you can do with them. You can even create and upload your own custom designs!
Each set of Govee curtain lights is 5′ x 6.6′ and contains 520 light beads to create gorgeous pattern displays. You can use them for Christmas and other holidays as you can sync together up to 3 sets.
You can upload pictures and GIFs for fun animated decorations and use the animated music mode to sync your playlists to make your designs really come to life. Note that the GIF and music functions will only work when using one set.
Plus they are waterproof, so you can use them inside and outdoors. You can also remotely control your light displays via the Govee Home App and by using voice control with devices equipped with Alexa and Google Assistant.
Reviewers are so impressed with how easy and fun these lights are to use…
Love this. Came fast, easy set up, app works great and the effects are awesome. Keeping this up all year and changing holiday themes. Super cool. Thank you.
---
THEY ARE SO MUCH FUN! My kiddo loves picking the different scenes almost as much as I do!
---
My 15-year-old daughter put these up in her room and it was definitely a vibe. Lights are super easy to set up and attached to the wall. The designs are pretty dope. I was impressed and vibing out for a solid 45 minutes playing through the settings with her. #girldad
Source link