World
At least 30 killed, dozens injured in Kashmir bus accident | News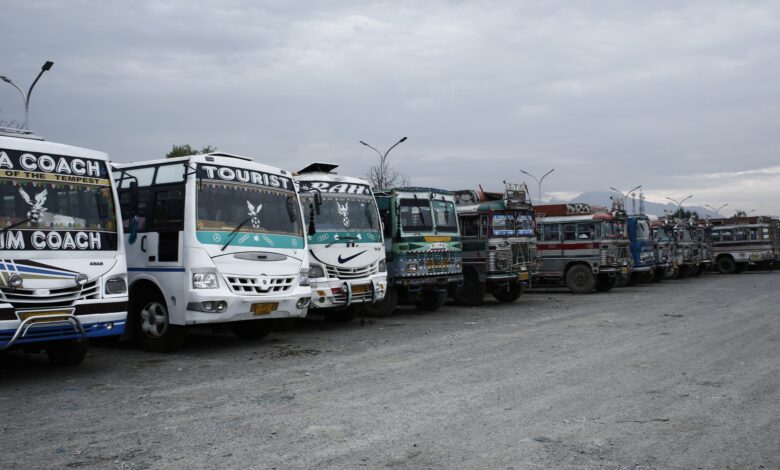 The accident took place on a remote mountain road in Doda area, about 200km southeast of the region's main city of Srinagar.
At least 30 people have been killed and more than two dozen injured after a passenger bus slid off a Himalayan highway and rolled down a steep slope onto another road in Indian-administered Kashmir, officials say.
The accident took place on Wednesday on a remote mountain road in the Doda area, about 200km (124 miles) southeast of the region's main city of Srinagar.
The 42-seater bus was on the way to southern Jammu city from Kishtwar town when it veered off the road and fell down about 660 feet (200 metres) on an older road in the mountainous region, said Harvinder Singh, a civil administrator.
"Thirty passengers have died in the accident, caused by the driver's negligence by hitting the crash bar of the road," police officer Sunil Gupta told the AFP news agency, adding that more than 25 people were also injured, at least 10 of them critically.
Residents and authorities rushed to the scene and a rescue operation was launched.
A video clip from the site showed a grisly scene of several dead bodies, as rescuers tried to help the injured who were taken to nearby health facilities. Those in critical condition were transported to a hospital in Jammu.
VIDEO | Several people feared dead after a bus, travelling from Kishtwar to Jammu, plunged into a deep gorge in Assar area of the Doda district of Jammu and Kashmir earlier today.

(Source: Third Party) pic.twitter.com/JiYR1kvfoT

— Press Trust of India (@PTI_News) November 15, 2023
The exact cause of the crash was not immediately known.
Prime Minister Narendra Modi said the accident was "distressing" and offered his "condolences to the families who have lost their near and dear ones".
"I pray that the injured recover at the earliest," he posted on X, formerly Twitter, adding that government compensation of more than $2,400 would be offered to the next of kin of those killed, and $600 to those injured.
Home Minister Amit Shah said in a post on X that he was "deeply anguished to learn about the loss of precious lives".
"The local administration is conducting the rescue operation in the gorge where the bus had the accident," he wrote.
India has some of the highest road death rates in the world, with hundreds of thousands of people killed and injured annually. Most crashes are blamed on reckless driving, poorly maintained roads and ageing vehicles.
Last year, a century-old cable suspension bridge collapsed into a river in the western Indian state of Gujarat, sending hundreds plunging into the water and killing at least 132 in one of the worst accidents in the country in the past decade.