Entertainment
Blac Chyna's Toned Body In Gym Workout: Video – Hollywood Life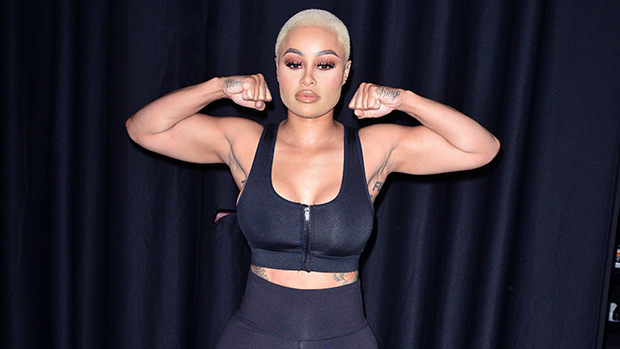 Blac Chyna has been busy in the gym and she proved that in her latest Instagram video. The 35-year-old posted a video showing off her unbelievably toned figure while working out her arms intensely with ropes while at the gym.
Blac posted the video with the caption, "heartspurefitness coming soon… you ready? Trainer @_a1fit." In the video, she rocked a plunging black racerback sports bra that showed off ample cleavage and she styled the bra with a pair of super short black biker shorts. Black's tiny waist and rock-hard abs were on full display in the video and she topped her look off with a black beanie, yellow scrunched socks, and white Nike sneakers.
In another video from the gym, Black wrote the caption, "Mind, Body, and Soul all combined there endless possibilities. Be safe God bless you all. @heartspurefitness." She showed off her full body workout while wearing a plunging gray scoop-neck sports bra with tiny black tight short shorts. She covered her hair with a black bonnet and topped her look off with high white scrunch socks and white sneakers. This time, Chyna started the video off by doing leg curls before moving on to crunches with her legs up in the air. After that exercise, she did leg presses while doing press-ups with weights.
Blac Chyna's hard work has been seriously paying off as she showed off her muscular transformation in a skintight orange two-piece set from FashionNova. She rocked a short-sleeve orange crop top with a super low neckline that revealed her braless cleavage and she styled it with a pair of matching high-waisted leggings. On top of the shirt, she wore a black and orange striped motorcycle jacket and tied her look together with black patent leather heeled booties.