Shopping
Braun Beard & Hair Trimmer Set from $18.71 on Walgreens.com (Reg. $48)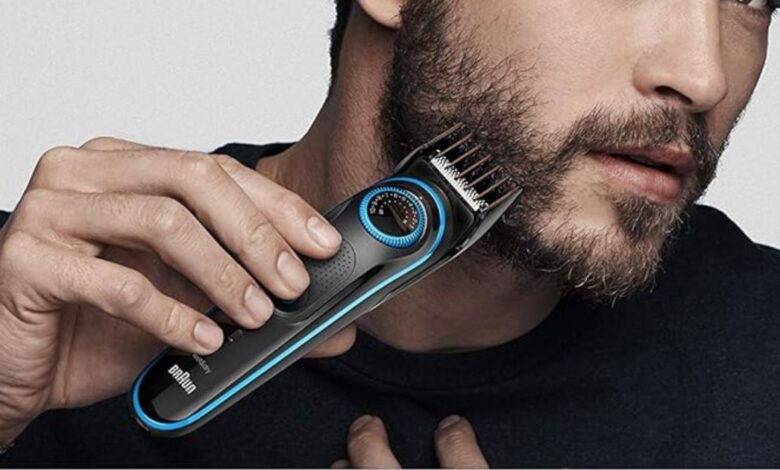 You won't have to trim your budget with this Walgreens deal!
While supplies last, head on over to Walgreens where you can score this Braun Beard Trimmer BT5240 on clearance for only $24.99 (regularly $47.99)! Note that availability may vary by location.
Even better, you may be able to use these promo codes to save even more on this item when you buy online and choose store pick-up:
WELCOME25: Extra 25% off $20 purchase for new customers (ongoing)
FAST10: Extra 10% off purchase (ongoing; 3 uses per account)
WAG10: Extra 10% off purchase (ongoing; 3 uses per account)
This highly-rated Braun Beard Trimmer set includes the beard trimmer and hair clipper, a trimmer comb, charger, cleaning brush, and a Gillette Fusion5 Razor too! Best of all, it also comes with a 2-year manufacturer's warranty!
Here's how to score this deal…
Braun Beard Trimmer BT5240 $24.99 (regularly $47.99)!
Use promo code WELCOME25 (25% off $20 purchase for new customers)
OR Use promo code FAST10 or WAGS10 (10% off)
Final cost $18.71 (25% off) or $22.49 (10% off)!
*Compare to $38.59 on Amazon
The Braun BT5240 beard trimmer & hair clipper for men delivers ultimate accuracy for an even cut with a precision dial that has 39 length settings. It also comes with Lifetime Sharp Blades for even hair trimming and clipping.
It features an ergonomic build so it's easier to hold and create sharp, straight lines and edges on necks and cheeks with the main beard trimmer head. With just a one-hour charge, you will have 100 minutes of cordless trimming!
Not sure? Check out these reviews…
I like that it charges quickly, it's easy to use with the attachments and shaves my hair back easily. With multiple "numbers" to choose from this trimmer is great and easy to use. No salon or barber to cut that hair…get this instead and look online to see how to shave a head…it works great. I've already saved three trips to the hairdresser so this thing is already paid for itself. Long battery life and it's much lighter than my older Braun.

---
I have had many beard trimmers over the years and this one, on balance, is the best one overall. It is midsize, and easy to hold and maneuver. It has a few heads, so adjustments can be very precise on overall length. The heads are fairly well made and don't gouge or irritate the skin. Battery life is pretty good (about an hour) and charges up in a reasonable time. It is not awesome in any one category but very good in every category so can be used for a quick trim, heavy shave, large enough to do bigger trims fast and small enough to do close trimming. Price makes it a good value also.

---
I've gone through at least three beard trimmers in a few years because they are always cheap and break easily. This is the first I really like. You can hear the difference when you turn it on. It is very stable, well made, and still feels brand new months later. Get this over the other brands!
---
Find even more deals on beauty and personal care products here!
Source link