Economy
Canada to be Short 3.45 Million Homes by 2030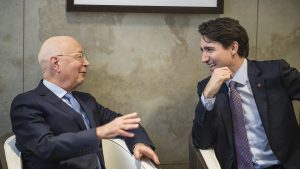 The demand for housing in Canada drastically outweighs the supply. The Canada Mortgage and Housing Corporation (CMHC) has confirmed that fewer new builds are expected for 2024. In fact, the agency anticipates that Canada will be short by 3.45 million homes by 2030 – right on time. Better yet, the gap is certain to widen if/when Canada expands its immigration policies.
The CMHC expected Canada to build 18.58 million new dwellings by 2030 but recently revised that estimate down to 18.19 million. Ontario has the largest current supply gap with a deficit of 1.46 million homes. Nova Scotia, Quebec, B.C., and Alberta experienced a notable decrease in supply compared to last year's projections. Despite Canadians having nowhere to call home, Trudeau plans to open the border to 500,000 immigrants by 2025.
"This report again highlights the crucial role of increasing housing supply if the goal is to make housing affordable for everyone in Canada. It also demonstrates the importance of examining both economic and demographic variables given the recent changes that have been experienced in both," Aled ab Iorwerth, deputy chief economist at CMHC, said in the report. The CMHC also admitted that the supply gap will widen if immigration persists.
Therefore, expect Trudeau to extend his current immigration policies. This is precisely what is needed for the government to take over and create 15-minute cities to solve the crisis they created. It is all spelled out on the United Nations website. As you can see in the video below, people want to do the right thing by housing the homeless, but that is not financially possible and avoids the core issue. When there are encampments throughout the nation, the people will be less reluctant to deny government assistance. Government assistance equates to using tax dollars to subsidize housing for others, which will make it increasingly hard for those barely getting by. In comes 15-minute cities with free transportation and that affordable housing everyone has wished to see, yet it will only be affordable because you will be renting from the elite indefinitely. You will own NOTHING.
Source link