Gaming
Halo Infinite Season 5 Brings New Arena Maps and the Return of a Halo 4 Game Mode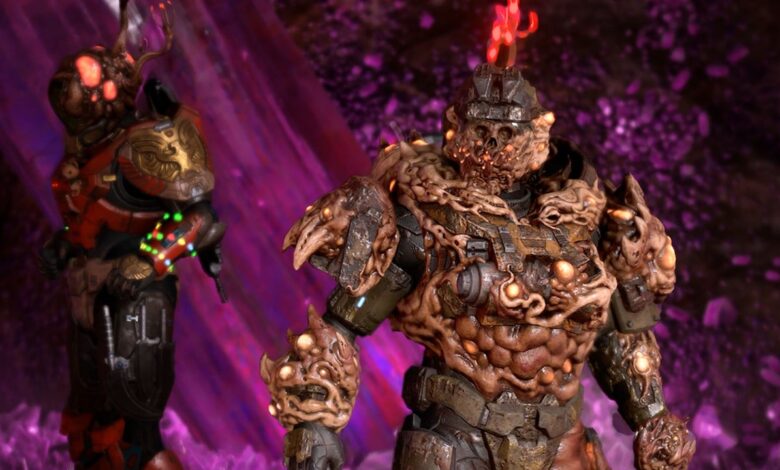 Halo Infinite Season 5 is arriving just in time for the multiplayer's second anniversary and it's bringing a whole lot of new content and quality-of-life updates for players to sink their teeth into.
The new season, Reckoning, is bringing new maps, modes, and a new battle pass with Flood-themed cosmetics when it launches on Oct. 18.
Reckoning's biggest adds are its two Arena Maps, which are both completely new. Forbidden is a straight-forward, symmetrical map that prioritizes short and mid-range combat while Prism is set in the same mines where the Covenant harvests crystals for The Needler, one of the Halo franchise's most iconic weapons. It's also strewn with environmental hazards and old mining equipment and seems well-suited for sniping and ranged combat. IGN's Stella Chung breaks it all down in the video below.
The new mode may be more familiar to fans of previous Halo games. Extraction from Halo 4 is returning as a new PvP option. Both of Season 5's new maps are compatible with the mode, though it's unclear if Extraction will work on all Arena Maps, or only Forbidden and Prism. Firefight: King of the Hill is also coming to Season 5, though it sounds like this new PvE option isn't going to be included when the new season launches.
Releasing as Spooky Season hits a fever pitch, the cosmetics in Reckoning's battle pass are all inspired by Halo's zombie-like alien hivemind, The Flood. Dedicated players can also earn Master Chief's armor from Halo Infinite's campaign mode: The Infinite Mark VI Armor alongside some exclusive coatings.
The update's also bringing a new AI toolkit to Forge Mode, opening the door even further for players to stretch their imagination — and the game's engine — to its limits.
343 hasn't released a full list of the Update's changes, including patch notes, just yet, but promises tweaks to Battle Pass progression, cosmetics, menus, and more. To see it all in action, check out this video featuring gameplay on some of the new maps and modes coming in Reckoning:
Source link