Shopping
Happy Belly Instant Oatmeal 10-Count Just $1.65 Shipped on Amazon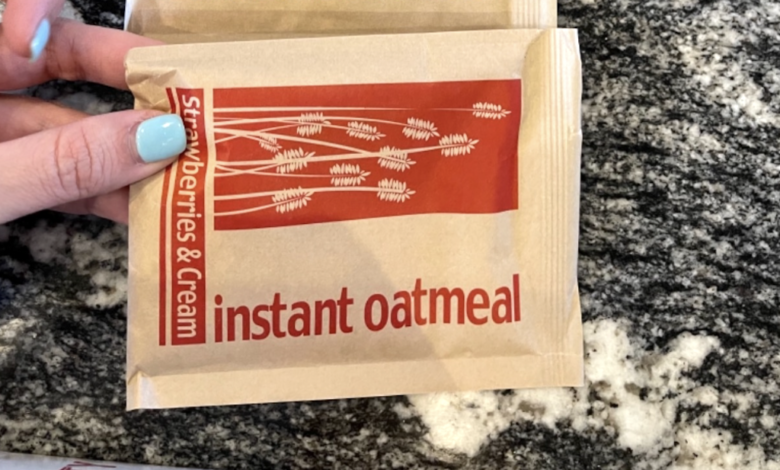 Let an Amazon deal make your belly happy. 🙂
Head over to Amazon where you'll be able to score this Happy Belly Instant Oatmeal Fruit & Cream 10-Count Variety Pack for only $1.65 or less when you opt to Subscribe & Save. Even better, shipping is free for Prime members.
That's even less than Walmart charges for a box of their store-brand fruit & cream oatmeal which includes only 8 packs!
These Happy Belly Instant Oatmeal Packets are a great option for a quick and easy breakfast. They contain 100% whole-grain oats and 0% high fructose corn syrup. Plus, the Happy Belly brand has a satisfaction guarantee: if you aren't satisfied, they'll refund you for any reason within a year of purchase!
Note that unlike typical Subscribe & Save orders, no additional discount will be given unless you have five or more subscriptions.
Stock up on oatmeal with these deals…
Reviewers think this oatmeal totally rivals other top brands…
This oatmeal has all the flavor of the brand names. When you can catch it on sale, it is even sweeter!

---
Terrific! As good or even better than the brand name. Prepares perfectly, with great taste and texture.
---
Was skeptical about Amazon-branded oatmeal at first. However, it tastes just as any other instant oatmeal brand would taste. 
---
Source link