Shopping
Hidden Valley's Ranch On A Branch Gift Set Now Back in Stock!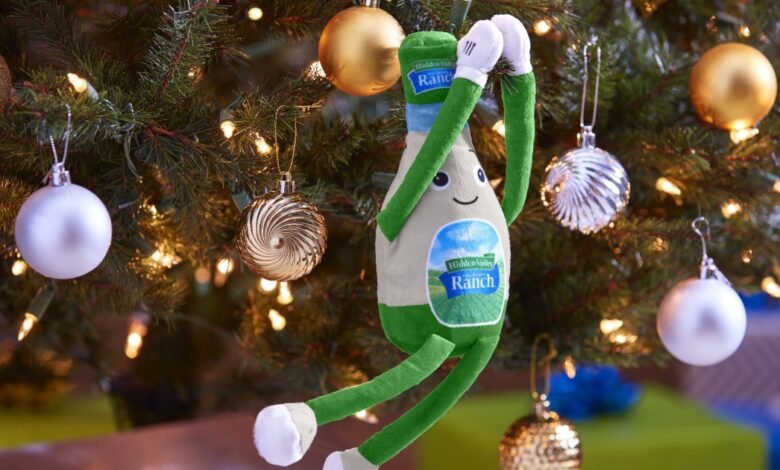 Hip2Save may earn a small commission at no extra cost to you via trusted partners and affiliate links in this post. Prices and availability are accurate as of time posted. Read our full disclosure policy here.
If your Elf on the Shelf shenanigans are starting to feel a little stale, or if you'd just like to inject a little flavor into your holiday celebrations this year, Hidden Valley Ranch would like to offer a savory new tradition!
The brand launched a very popular Ranch on a Branch limited-edition collectible boxed set last year, and it sold out very quickly. It's now back in stock for a limited time, so now is your chance to grab one if you'd like to start your own Ranch on a Branch holiday tradition.
This fun gift set includes a plush bottle of ranch dressing named "Ranchie" and an illustrated storybook. The book tells the story of Ranchie's dream to become a real bottle of Hidden Valley Ranch and how you can help him achieve his dream.
You can help bring Ranchie to life by moving him to a new spot each day as a reminder to spread joy throughout the holiday season. This adorable little plushie has Velcro hands and feet for dangling anywhere!
Don't wait to grab your very own Ranchie before they sell out again this year! They're currently priced at $30 on www.hiddenvalley.com.
---
Source link