Religion
Hostage Families Stage Shabbat Dinner 'Demonstration' in Tel Aviv with 203 Empty Chairs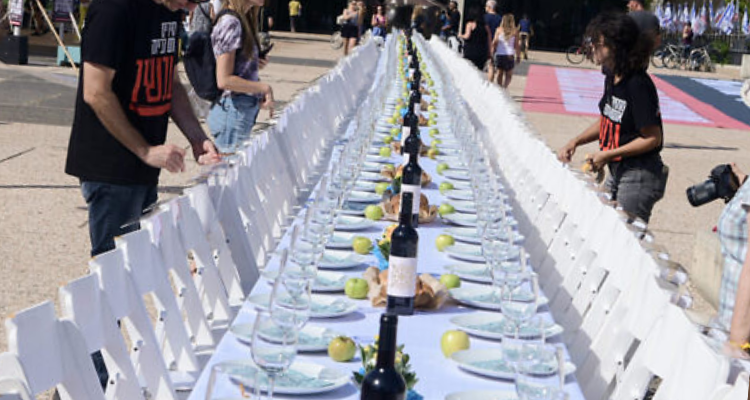 In the wake of Hamas' sudden incursion into Israel, nearly a fortnight has transpired. Israeli authorities report the capture of approximately 200 individuals, encompassing 20 children and no less than 10 individuals above the age of 60.
During the customary Friday night Shabbat dinner observed by Jewish families globally, an overwhelming sense of absence pervades. Tonight, numerous Israeli households will have vacant spots at their dining tables, where the missing members would typically gather.
A poignant tribute unfolds at the Tel Aviv Museum plaza, where a Shabbat dinner tableau has been meticulously arranged for the hostages. In lieu of their presence, 200 empty chairs stand as poignant reminders of the lives disrupted and the apprehension that currently grips the nation.