Arts & Theater
How 'Beetlejuice' helped me cope with grief — OnStage Blog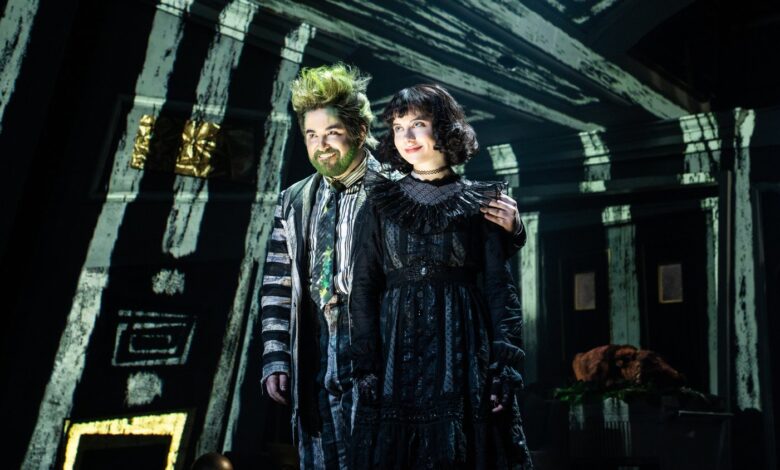 by Jenna Clark, Guest Editorial

Follow on Instagram @jennaelizclark
When I walked into the Marriott Marquis Theater to see 'Beetlejuice,' I had no idea what I was walking into. All I knew was that this musical was based on an old movie from the 1980s. I did not take the time to do any research on the plot because I wanted to experience the show for myself without bias. 
As soon as Lydia Deetz (Elizabeth Teeter) took the stage wearing her black dress and black boots at her mother's funeral, I knew that I was in for a journey of self-reflection. 
Both my maternal and paternal grandfathers passed away within a three-month span when I was eighteen years old. This was an extremely painful time for me as the death of my grandfathers had been some of my first experiences with grief.
Even though five years have passed, it often still feels like the pain hasn't lessened. Each day I fear moving on because I don't want to ever forget about them in the same way Lydia expressed the fear of forgetting her mother if she were to move forward with her life. 
Similarly to Lydia, my wardrobe did and still does consist of a lot of black. I think I used and still use black as a way to express my emotions without verbally having to do so. 
I enjoyed all of the musical numbers in the play and thought that addressing the heavy subject matter in song form made the content easier to digest in addition to the comedic relief sprinkled in by Beetlejuice (Alex Brightman) or Delia (Leslie Rodriguez Kritzer). 
My favorite songs from the musical were "Dead Mom" and "Say My Name." I found these to be extremely powerful pieces and I used them to reflect on my emotions and process my lingering pain throughout the show. 
If there is one thing I took away from this production is that the journey of grief after the death of a loved one is different for everyone. Whereas some may choose to distract themselves from the pain as did Charles Deetz (Adam Dannheisser) when he refused to say his deceased wife's name, others like Lydia, may choose to acknowledge their emotions. All are equally valid ways of coping. 
Source link