Nature
how health research can cut emissions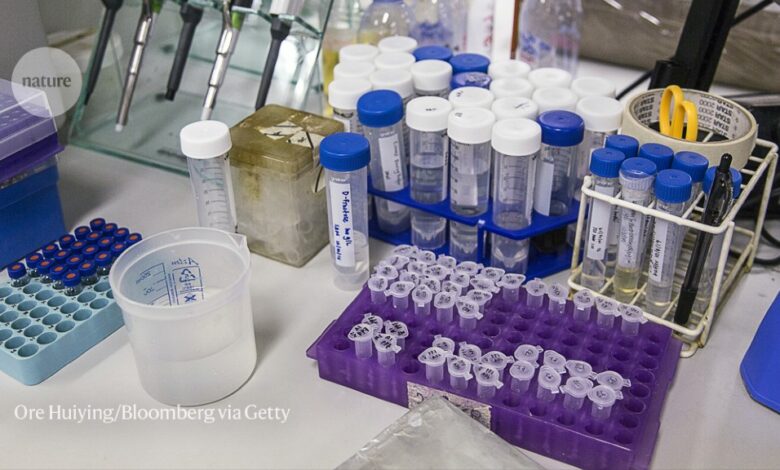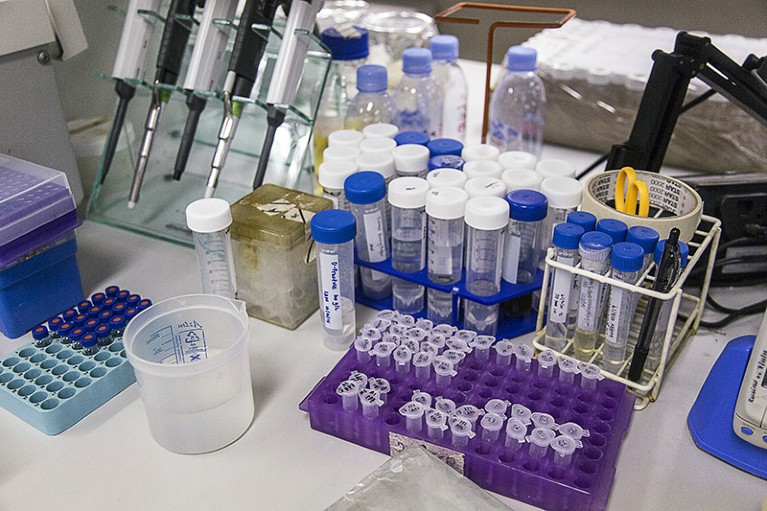 Implementing a series of sustainable practices in health research could help the field to reduce its hefty carbon footprint, according to a report commissioned by health-research funder Wellcome.
The climate crisis is an ever-growing threat to human health, yet health research itself contributes to the crisis through its energy consumption and waste production. A 2011 study1 found that a single clinical trial can produce around 180 tonnes of carbon dioxide in a year — the equivalent of what 35 UK residents produce annually. Cold storage in laboratories is one of the largest consumers of energy in the field; many life-sciences studies require materials to be kept in refrigerators and freezers for long time periods. Plastic waste is also an issue: lab research produced an estimated 5.5 million tonnes globally in 2015, accounting for nearly 2% of total plastic waste.
"We kind of let a lot slide in health research and practice because we're trying to help people's health," says Talia Caplan, a research manager at Wellcome in London.
Wellcome's report, published on 2 August, reviewed existing efforts by health researchers around the world to reduce energy use and waste. It identified 146 sustainability initiatives, which it categorized into 8 types, including staff networks, campaigns, measurement tools and certification programmes.
An example is Future Earth, a global network of scientists that promotes sustainability efforts through its own initiatives as well as by working with funders and raising awareness in the research community. Another is the Laboratory Efficiency Assessment Framework (LEAF), a programme that awards participating labs a gold, silver or bronze certificate depending on their sustainability level. Over a 2-year trial period at 23 research sites in the United Kingdom and Ireland, the programme reduced carbon dioxide emissions by 648 tonnes. LEAF's reach has now spread to 85 institutions in 16 countries.
Growing concerns
Allison Hunter, lab-efficiency resource adviser at Imperial College London, says that researchers are becoming increasingly concerned about sustainability. Wellcome's report found that most sustainability initiatives are driven by individual scientists who are passionate about the issue. Almost all the initiatives identified in its report were voluntary. But even when individuals are willing to invest in sustainable working practices, coordination and resources are still needed, says Hunter.
For instance, she points out that in Europe, there is no standardized system to identify which lab freezers are the most energy efficient — so it's hard for scientists to know how much electricity they might be using and how to reduce it, without putting in the time to measure their exact energy usage. Working out how much energy every piece of lab equipment uses is going to take time, she says.
The report calls for institutions such as universities, research publishers and funders to better support sustainability initiatives. Funders in the United Kingdom are compiling a national concordat with the goal of implementing effective, long-term sustainable practices in the research industry. Caplan says that the report will inform Wellcome's own environmental-sustainability policy for its grant holders, which is expected to be published by the end of the year.
"It's a complicated challenge, and it's not easy," says Caplan. She hopes that the Wellcome report will be a starting point from which a larger evidence base of tools and practices can be established to help transition towards greener research.
Source link