History
Human Enemies Weren't the Only Thing That Were Lethal to U.S. Troops in Vietnam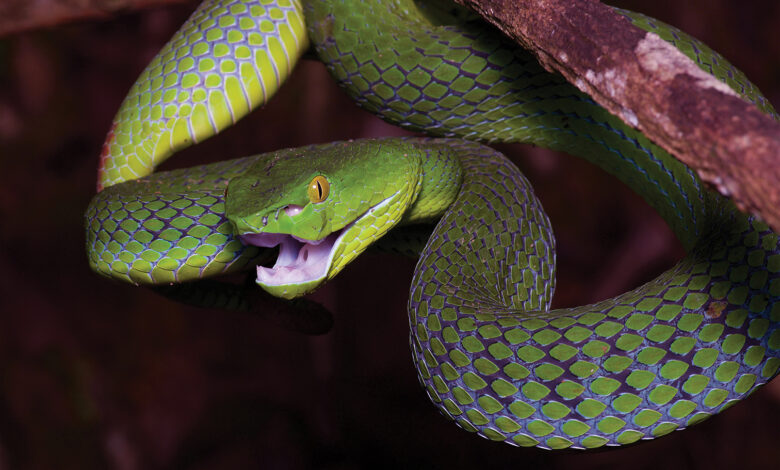 When we think about war, it is tempting to focus only on its human participants. Sometimes it is all too easy to forget that the natural world around us is, in fact, alive and dynamic, and filled with creatures that can have unpredictable and dangerous interactions with humans. Soldiers often run across these creatures when fighting in harsh or remote environments—indeed these creatures often literally run, or crawl, across them. Wildlife in war zones can be fascinating, annoying, or even fatal. Animals and insects remind us that, despite incredible advances in technology and weaponry, there are still some things that humans cannot fully control. The Vietnam War is a particularly good example of this—a war in which a "Spooky" gunship could wipe out enemy troops in wreaths of fiery destruction, yet something as tiny and fragile as a single mosquito could bring death by transmitting malaria. Numerous men who fought in Vietnam mention their interactions with wildlife—good, bad, or ugly. Many of these creatures are common across Southeast Asia, and there are too many to describe in a single article. In this portfolio, we take a look at animals and insects that posed dangers to soldiers in Vietnam. In some cases, the danger seems obvious; in others, not so much. It is worth noting that the enemy often used venomous creatures against American and allied troops when possible. The VC made use of snakes, spiders, and scorpions to guard entrances to underground tunnel systems; "guard" snakes were suspended from tunnel ceilings to strike intruders, while spiders and scorpions were released from baskets to sting interlopers entering passageways [read more at: www.historynet.com/tunnel-rats-vietnam]. Sometimes soldiers had to get creative to keep unwelcome creatures away from them. There is no question that the presence of dangerous wildlife made fighting the Vietnam War even tougher.
This story appeared in the 2023 Autumn issue of Vietnam magazine.
historynet magazines
Our 9 best-selling history titles feature in-depth storytelling and iconic imagery to engage and inform on the people, the wars, and the events that shaped America and the world.