Arts & Theater
I Felt Seen By 'Funny Girl' And Wouldn't Have Wanted It Any Other Way — OnStage Blog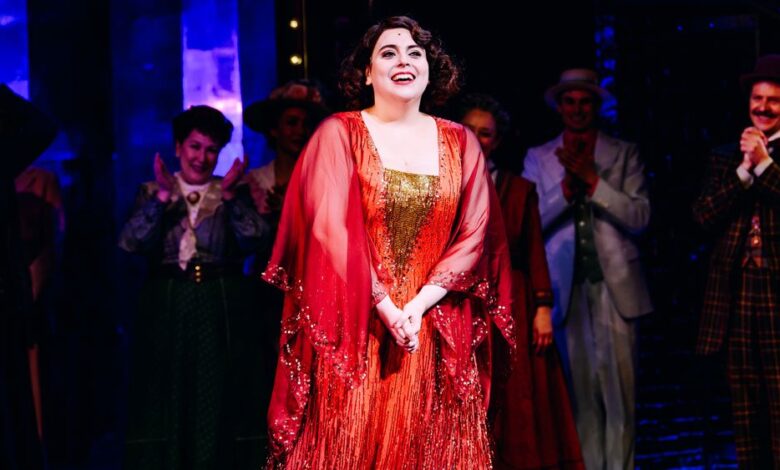 by Jenna Clark, Guest Editorial

Follow on Instagram @jennaelizclark
I was lucky enough to have had the opportunity to see 'Funny Girl' at the August Wilson Theater in New York City when Beanie Feldstein took the stage back in July. I am glad I had the opportunity to see her perform. I was ecstatic when I realized Jane Lynch was playing Mrs. Brice. I couldn't think of a better duo. I grew up watching Jane Lynch on television, but to see her live on stage was an entirely different experience. 
'Funny Girl' is a musical following Fanny Brice (Beanie Feldstein) as she makes her way from a vaudeville stage to a Broadway one despite the comments from those around her claiming she would never make it "big time" because she wasn't conventionally attractive. 
As someone who is also bubbly, optimistic, and a big dreamer like Fanny, I was immersed in the show from the moment it started until the end of the final bow. It's not often that I am as captivated by a show as I was this one. I think it may have been from how much I relate to Fanny and the fact that she also lived in Brooklyn like I do. 
Although I have been lucky to have extremely supportive parents who have loved me and continue to love me and support my dreams at every and any stage, I have also had people in my life who have tried to discourage me or try to "put things into perspective" which you can imagine is not always the most helpful. Nonetheless, this play helped me to feel less alone and realize that there are other people who share similar struggles and rise above to show the world what they are made of. 
I was Fanny's biggest fan from "Who Are You Now?" to "Don't Rain on My Parade" to "The Music That Makes Me Dance."
I was not surprised by how much I enjoyed the musical numbers. I knew I was going to love them as I am someone who appreciates music with instruments you can actually hear and voices that have both range and poise. 
I was blown away by the great dancing in the show. I was not at all expecting for there to be so much tap dancing, and was very happy with the choice. 
This show exceeded my expectations. All I knew walking into the theater was that the show was about 'a girl who gets famous,' but after the first couple of minutes, I realized the show stood for much more than that. Fanny is not only a 'Funny Girl,' but a talented, hard-working, beautiful, and smart one. The show did a great job at encompassing all of that. 
Although I am sure Lea Michele is doing a wonderful portrayal of Fanny, I am happy I was able to see Beanie Feldstein grace the stage.
I happened to see this show at a time when I needed it most. If you're looking for some motivation or just a reason to smile, this show is for you.
Source link