Arts & Theater
I Will Keep 'Dear Evan Hansen' In My Mind 'For Forever' — OnStage Blog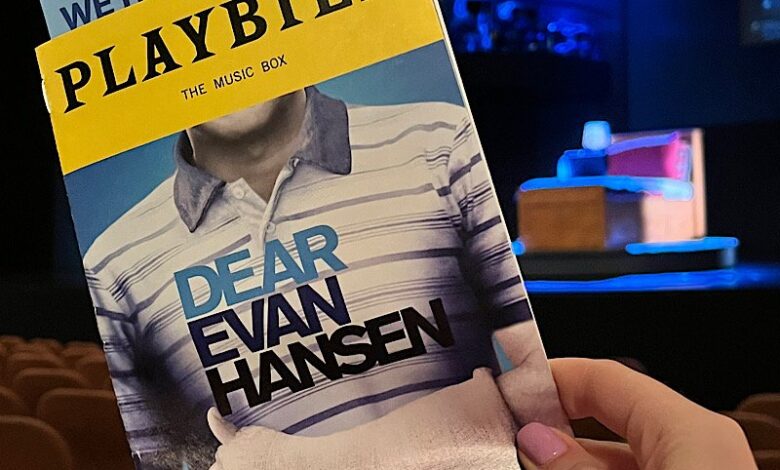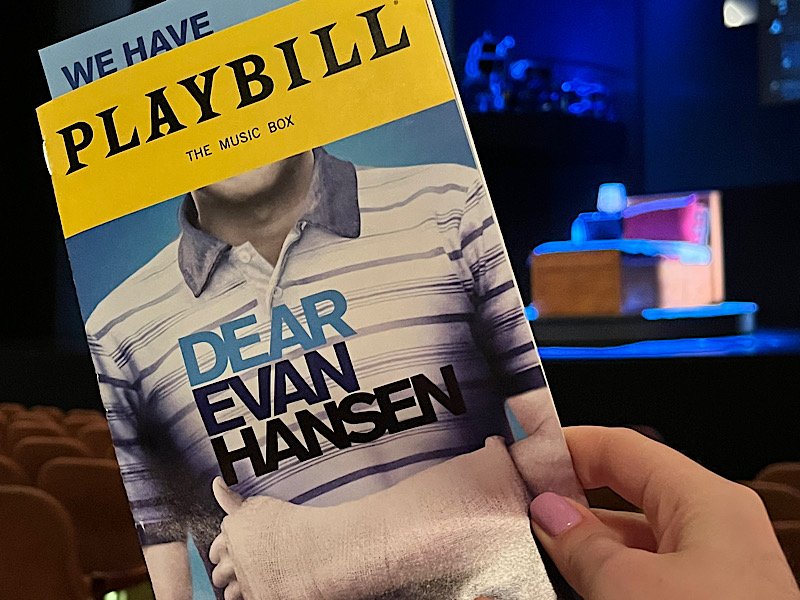 by Jenna Clark, Guest Editorial

Follow on Instagram @jennaelizclark
When I walked into the Music Box Theater to see 'Dear Evan Hansen' I was excited to finally see the show for myself after seeing countless Tweets online about how wonderful it was. The Tweets were right. This show is arguably one of my favorite Broadway shows to date. 
'Dear Evan Hansen' follows the story of Evan Hansen, a high school student with social anxiety who longs to fit in. After his therapist assigns him an exercise to write "Dear Evan Hansen" letters to himself to build confidence, his notes accidentally wind up in possession of a fellow student's grieving family after he took his own life. 
Like Evan, I also struggled with chronic social anxiety in high school and still continue to work through it each day. It was comforting to see a representation of another anxious high school student. Although many years have passed since I graduated high school, those feelings of inadequacy and anxiety, at least for me, have still found their way to trickle into my life. Instead of focusing on the "popular kids," I liked that this musical followed the story of "the outcast." I think everyone can relate to feeling like "an outcast" as everyone deals with feelings of insecurity regardless of whether or not they choose to admit it to themselves. 
If there is one thing that stood out to me most, it was the power of the performers' voices. Many of the songs have some really high notes that were met with such grace. Although I really enjoyed all of the songs in the show, I especially liked "Sincerely, Me," "Waving Through A Window," and "For Forever," which I indeed did find myself repeatedly playing on Spotify for months after. 
I like that this play shines a light on mental health. So many people struggle in silence and this musical highlighted that while conveying a message to the audience about how important it is to check in on others as you never know what they could be going through even if they do not vocalize their thoughts and feelings. Although some people may feel uncomfortable with the storyline, I think it was necessary. People need to learn to be uncomfortable because that is where change comes from. 
Source link