Movie
Maestro Photos Drop Ahead of Bradley Cooper Movie's Venice Premiere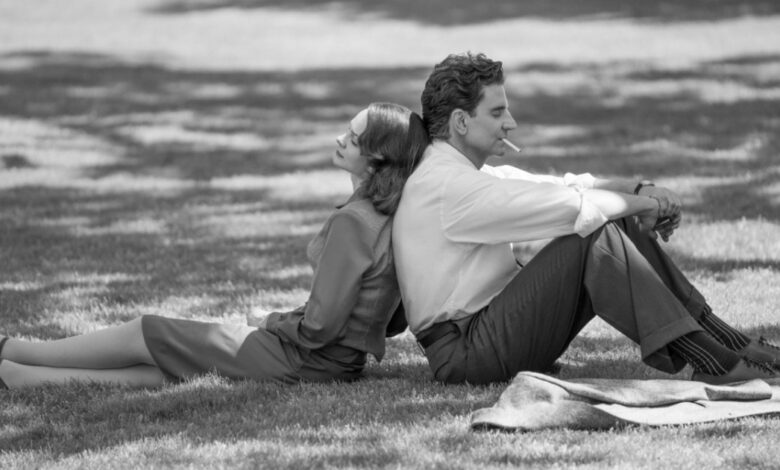 A new batch of Maestro photos for Netflix's upcoming biographical drama film has been revealed through Vanity Fair. The Leonard Bernstein biopic will be having its world premiere next week at the 80th Venice Film Festival.
Maestro will arrive in select theaters on November 22. It will be followed by its streaming debut on December 20.
The photos feature director and star Bradley Cooper as Leonard Bernstein with Carey Mulligan as the renowned conductor's wife Felicia. It highlights the pair's complicated love story, which will span over three decades. According to the acclaimed composer's real-life daughter Jamie Bernstein, Cooper was able to really embody her father in more ways than one. "His energy was so similar to our dad's," she said. "We began to see how right he was for the role in ways that wouldn't even have occurred to us at first."
What to expect in Maestro?
"Maestro is a towering and fearless love story chronicling the lifelong relationship between Leonard Bernstein and Felicia Montealegre Cohn Bernstein," reads the official synopsis. "A love letter to life and art, Maestro at its core is an emotionally epic portrayal of family and love."
Maestro is directed by Cooper from a screenplay he co-wrote with Josh Singer. Joining Cooper and Mulligan are Matt Bomer, Maya Hawke, Sarah Silverman, Michael Urie, Gideon Glick, Alexa Swinton, Miriam Show, and Sam Nivola. The film is produced by Cooper, Martin Scorsese, Steven Spielberg, Todd Phillips, Kristie Macosko Krieger, Emma Tillinger Koskoff, Fred Berner, and Amy Durning.