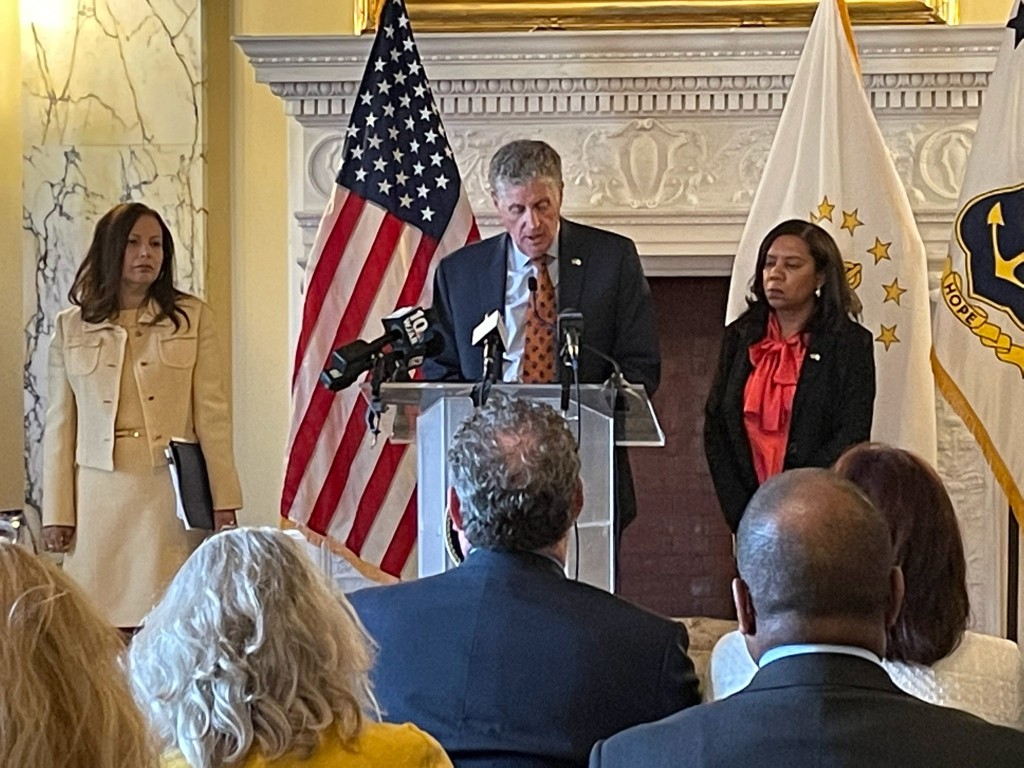 PROVIDENCE, R.I. (WLNE) — Rhode Island Gov. Dan McKee said Tuesday that superintendents in every school district will work together with local police departments to conduct a survey of potential school safety issues.
The governor's announcement comes a week after the school shooting in Uvalde, Texas, where 21 students and teachers were killed.
"Public safety, and especially the safety of our children, must be our highest priority," McKee said. "The best way for us to ensure that what happened in Uvalde cannot happen here is to make serious investments in repairs and security upgrades. Rhode Island families deserve that peace of mind."
The superintendents will exam school facilities in their district and fill out a "comprehensive survey of potential emergency hazards." Those reviews include doors and windows, car access, landscape features, lighting, alarm and camera systems, and communications systems.
The results will be shared Rhode Island Department of Education by June 10.
"School safety is vital, and it starts with ensuring that our facilities are well-maintained and following the most recent guidance from law enforcement experts," said Education Commissioner Angélica Infante-Green.
Schools where potential hazards are found will be encouraged to work with their local police departments to find solutions to those problems.
The governor's office said school districts are eligible for up to $500,000 in emergency approval for repairs and upgrades.