Movie
Mel Gibson Police Thriller Falls Flat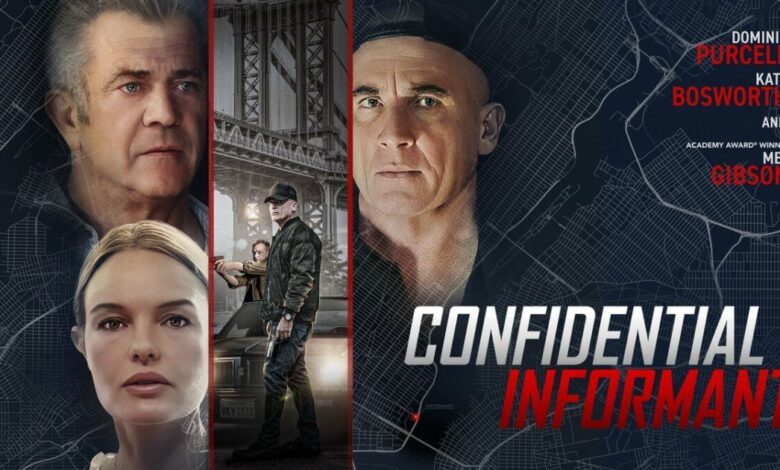 Confidential Informant is now available on Blu-ray and has plenty of recognizable names among its cast. It also features an interesting premise as a cop battling cancer decides to die while on duty so his family can receive benefits. However, what could've been an interesting police thriller and an examination of corruption and morals becomes a messy movie that overstays its scant 88-minute runtime.
Despite the poster flaunting the involvement of Dominic Purcell, Kate Bosworth, and Mel Gibson, the film mostly centers around an alcoholic police officer portrayed by Nick Stahl. In fact, Purcell is only in the first half of the movie, and Gibson has about 10 minutes of screen time — mostly filmed in the same police station location. While Gibson is barely in the movie, reminiscent of many of Bruce Willis' late straight-to-VOD performances, he does an entertaining job in his scenes, deploying a thick New York accent that bolsters some fun lines like, "I'm here, I'm old, and I'm pissed."
While quite a few of the performances are commendable, and the noir-style framing is a nice touch, the rest of the movie fails to come together. The weak script does little with what could've been a really compelling story and fails to keep up the intrigue as it goes on. The editing is poor, with scenes feeling disjointed and the plot becoming unnecessarily hard to follow as it goes along. The sound mixing is extremely rough as all the music is extremely loud, while dialogue can sometimes come across as muffled. It's a waste of both a solid premise and some real talent, which is quite unfortunate.
As far as special features go, it features the trailer and a commentary track with director Michael Oblowitz, composer Roy Hay, and director of photography Chris Squires. There are a few cool facts and stories shared during the commentary, such as Cypress Hill's DJ Muggs helping compose the soundtrack and how Mel Gibson's involvement got the movie greenlit. Is there really much use in knowing more about a bad movie? Probably not, but at least there's more value here for those that wind up with the Blu-ray.
Confidential Informant Blu-ray Review: The Final Verdict
It's hard to recommend Confidential Informant. While diehard fans of Mel Gibson and Dominic Purcell fans will get some enjoyment from their performances, which are highlights of the film, it ultimately fails to live up to its potential and isn't a satisfying watch. It's nice that the Blu-ray isn't a bare-bones release, but it can't make up for a weak core offering. While not an irredeemable watch, there are plenty of better ways to spend an hour-and-a-half and plenty of more compelling police thrillers.
---
Disclosure: ComingSoon was sent a copy by the publisher for our Confidential Informant Blu-ray review.
Source link