Shopping
Nintendo Switch Bundle Only $299 Shipped on Amazon | Includes Mario Kart 8 Game & More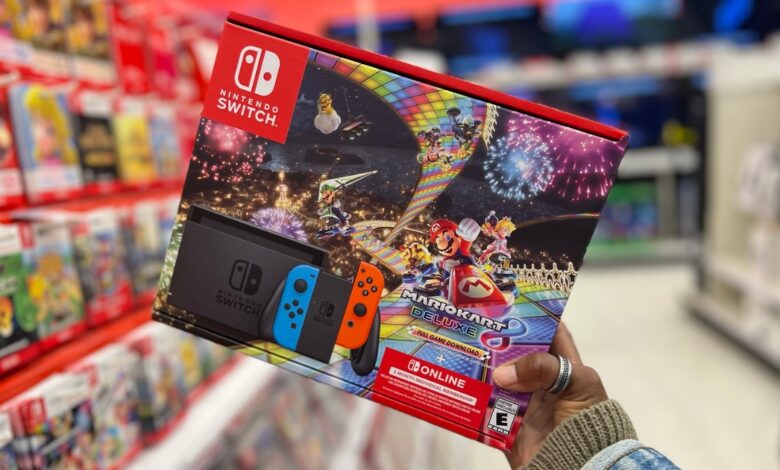 Player One, get ready for this Amazon deal!
Head over to Amazon, Walmart.com, BestBuy.com, or Target.com where you can score the Nintendo Switch Mario Kart 8 Deluxe Bundle for just $299 or $299.99 shipped! Note that if you order from Amazon you will have to add this bundle to your cart in order to see the price.
If you have a gamer on your Christmas List who has been hinting around for this bundle, this would be the perfect time to grab it!
In addition to the gaming console and dock, this bundle includes a download code for the full Mario Kart 8 Deluxe game and a 3-month Nintendo Switch Online Individual Membership (a combined $68 value)!
Your Nintendo Switch Online membership gives you access to a 100+ library of class Super NES, NES, and Game Boy games, exclusive special offers, and more.
Check out these glowing reviews…
"This is so cool I love how you can go from having it on your TV and on the go it'll make road trips a lot easier with my kids but even I love to play on it while I'm at home there are so many games you can get for this device especially with winter coming it'll make being indoors better!!"
---
"The switch works great, I love playing just dance I play it almost every night. It is great to play on easy to understand the battery lasts forever."
Source link