Movie
One Piece Showrunner Discusses Season 1 Finale's Mid-Credits Scene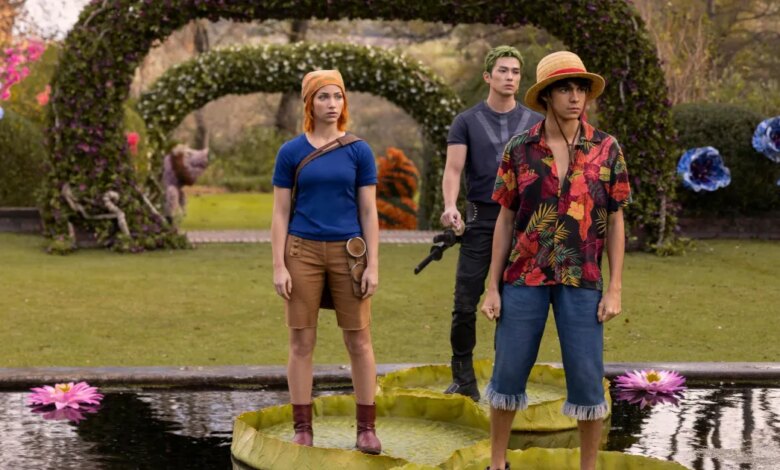 One Piece live-action co-showrunner Steven Maeda spoke about whether the Episode 8 mid-credits scene was an introduction to the manga's iconic villain, Smoker.
During an interview with Variety, Maeda didn't want to give anything away about what Season 2 might entail, but he didn't want to deny anything either.
"I don't want to confirm or deny at this point. But it's a good mystery, I think, and should have people guessing and wondering what's going on," said Maeda. 
One of the most formidable antagonists in the manga was Smoker, a G-5 Marine base commander also known as Smoker the White Hunter. Although it wasn't yet confirmed whether the character would appear in Season 2, his presence would undoubtedly broaden the show's plot and help it stay faithful to its source material.
What's Next For One Piece? 
Maeda additionally stated that he and co-showrunner Matt Owens have already plotted One Piece Season 2, though he refused to reveal what's in store for the live-action adaptation of the iconic anime and manga series.
"I don't want to speak on the continuation of One Piece at this point in time just because this first season was such a bear. It was a wonderful challenge, but it took years out of our lives, and I want to really let the focus be on that for the launch," he added.
Based on Eiichiro Oda's manga series of the same name, One Piece follows the Straw Hat Pirates on their quest to find the world's greatest treasure. The synopsis reads: "In a seafaring world, a young pirate captain sets out with his crew to attain the title of Pirate King and to discover the mythical treasure known as 'One Piece.'"
The cast includes Iñaki Godoy as Monkey D. Luffy, Emily Rudd as Nami, Mackenyu as Roronoa Zoro, Jacob Romero Gibson as Usopp, Taz Skylar as Sanji, Vincent Regan as Monkey D. Garp, Jeff Ward as Buggy the Clown, and Morgan Davies as Koby.
All eight episodes of One Piece are available to stream on Netflix. You can watch the trailer below. 
Source link