Real Estate
Redfin CEO Says Housing Sales Volume Has Hit 'Rock Bottom'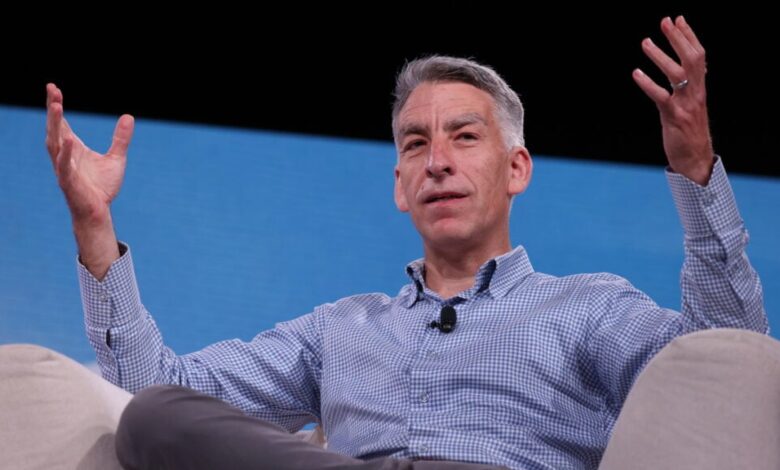 Redfin CEO Glenn Kelman on Wednesday told MarketWatch that current transaction levels — sustained primarily by people who absolutely need to move — are about as low as they ever get.
No one can predict the future, but you can prepare. Find out what to prepare for and pick up the tools you'll need at Virtual Inman Connect on Nov. 1-2, 2023. And don't miss Inman Connect New York on Jan. 23-25, 2024, where AI, capital, and more will be center stage. Bet big on the roaring future, and join us at Connect.
The bad news? The housing market is at "rock bottom" right now. The only consolation? That means it's tough to picture it getting much worse.
That's how Redfin CEO Glenn Kelman feels about a market where existing-home sales are hovering just above a seasonally adjusted rate of 4 million per year, according to the National Association of Realtors. Even at the slowest point of the housing crash in 2008, sales levels weren't much lower than they are today, Kelman pointed out to MarketWatch on Barron's Live.
"Sales volume couldn't be worse," Kelman said in the interview. "The only people moving right now are the ones who absolutely have to." 
To add insult to injury, this state of affairs isn't even offering any relief to homebuyers, Kelman said. 
Home prices dipped for a few months in 2022 as the market absorbed the impact of suddenly higher mortgage rates. But by early 2023, the nation's constrained supply of homes started to push those prices up again — ensuring houses remained out of reach for many hopeful first-time buyers.
"Normally in a 'correction,' there's an actual correction: Home prices come down [and] that lets more people into the market," Kelman said in the interview. "There's a whole generation of millennials who are waiting for their opportunity, and there just hasn't been that break in the market where prices have really come down." 
This has led real estate companies to cut costs and prepare their operations for much lower revenues than they had raked in at the height of the coronavirus-pandemic housing boom. And as companies spent a significant chunk of their cash reserves, it has nudged some cash-strapped businesses into merger deals.
Redfin is one of those companies that has been spending its cash reserves in order to weather the downturn. But Kelman told MarketWatch he doesn't believe his company is likely to merge with another real estate player.
"It's something very unique — that we've built our own website, but also our own brokerage, and employed our agents," Kelman said. "And so we're such an odd duck that I don't know who we could breed with."
At the end of the day, it's hard to see things improving for buyers as long as mortgage rates remain this high — unless home prices begin to come down.
The fact that home prices haven't dropped much, if at all, in most parts of the country remains an unwelcome development for a market that is this out of sync, Kelman believes.
"Normally brokers say, 'The sky is falling,' when prices drop," Kelman told MarketWatch. "But I think it's a necessary corrective to a market that ran really hot for two or three years during the pandemic and had a really good decade before that."