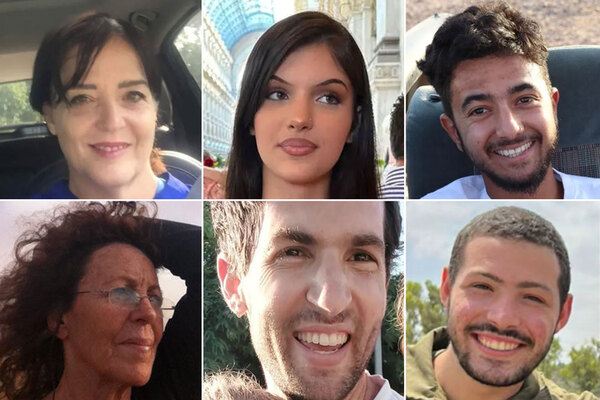 At least 17 U.S. citizens remain missing in Israel days after Hamas launched a brutal, surprise attack on the region, sparking a war that had already left 2,250 dead — including 22 Americans — by Wednesday.
Among the Americans reportedly missing are a 35-year-old father of two; a 66-year-old grandmother; two soldiers with the Israeli Defense Forces; a 23-year-old music festival attendee; and a mother and her teen daughter from Illinois.
President Joe Biden has said Americans are likely among the estimated 150 Israeli soldiers and civilians taken hostage by Hamas and other Palestinian militant groups.
National Security Council spokesperson John Kirby said Wednesday officials were aware that "a number" of Americans are among the hostages.
Hamas has threatened to execute hostages being held in Gaza if Israel bombs Palestinian civilians without prior warning.
Families of several of the missing Americans on have called on the Israeli government for more information about their loved ones, and pushed for U.S. officials to take more action to secure their safe return.