Religion
UN says first Aid Delivery Within the Coming Day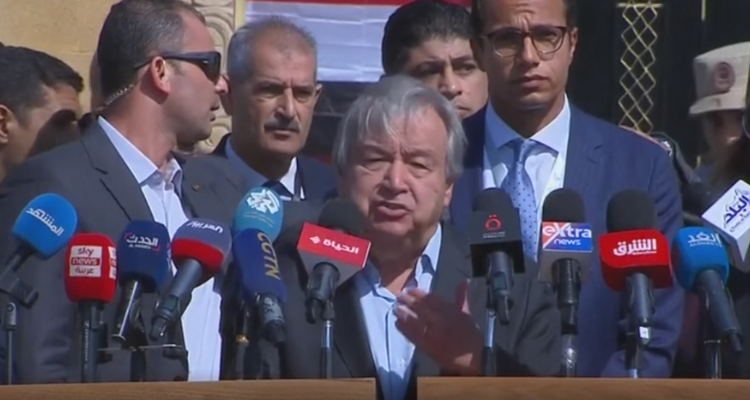 In a pressing announcement, the United Nations has disclosed plans for the imminent commencement of the first aid convoy entering Gaza through the Rafah crossing, anticipated to unfold within the next day or so.
"We are engaged in intricate and forward-reaching negotiations with all pertinent parties, striving to expedite the initiation of an aid operation in Gaza," affirmed a spokesperson representing Martin Griffiths, the UN's humanitarian chief.
At the Egyptian border, a convoy of trucks laden with vital supplies, including food, water, and medicine, stands in line, the passage hindered solely by the absence of fuel. Reports suggest that a mere 20 of these trucks will gain passage initially, amplifying the urgency of the situation.
Earlier, Egypt announced the operational opening of its portion of the Rafah border crossing leading into Gaza. However, Israel has yet to confirm the green light for the influx of aid, the situation hanging in a precarious balance.
Adding to the urgency, a plane carrying the esteemed UN Secretary General, Antonio Guterres, has touched down in close proximity to the border. His imminent address is eagerly anticipated, where he is expected to fervently appeal for the immediate passage of the dozens of trucks carrying essential aid into Gaza, underscoring the critical need for swift humanitarian intervention.