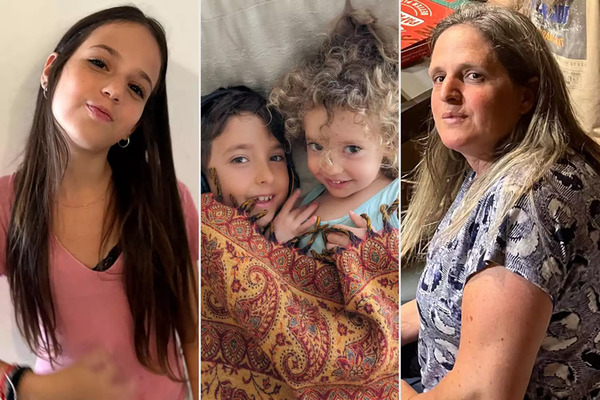 Shoshan Haran's sunroom in her home in the Be'eri kibbutz was lined with orchids — so many, because her neighbors often brought their sickly plants to rehab under her care.
Today most of the house lies in black ash, torched by Hamas terrorists who are believed to have kidnapped Shoshan and her extended family of 10 into Gaza on Oct. 7 — the day Hamas attacked Israel, killing 1,400 people and plunging the area into war.
For the Sukkot holiday, the Israeli family had gathered at the home of Shoshan, 67, and her husband Avshalom, 66, including their daughter Adi, 38, a psychologist, her husband Tal, and their two children Yael Neri, 3 and Naveh, 8; Avshalom's sister Sharon Avigdori, 52, a special needs psychologist, and her 12-year-old daughter, Noam. 
They had been celebrating with Shoshan's sister Lilach Kipnis, 60, a psychotherapist who works with children with trauma, and her husband Eviatar Moshe Kipnis, 65, who live nearby on the kibbutz. 
All 10 family members are now missing. Eviatar's caregiver, Paul Castelvi, has been identified among the dead.