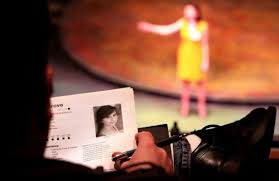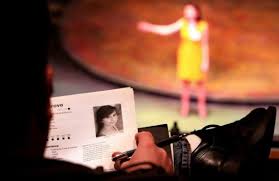 There are so many lists warning you what songs you shouldn't audition with, I thought I'd switch things up and list a few that I'm always glad to hear. Songs not to avoid. But this is just to get your mind going. The best audition song highlights the things you do best, better than others. That's going to be different for every person.
"Life Story" from Closer Than Ever
If you're looking for a vivid mature female character song, I always like hearing this one. It tells a good story, shows off your acting side as well providing some nice moments for your voice to shine. While the show as a whole is very dated, this might be most timeless song.
"Colored Lights" from The Rink
While the composition is a little more advanced for your below average accompanist, I highly recommend giving this one a look
"Use What You Got" from The Life
Who doesn't like a swinging upbeat male song? Gives plenty of room for performance and character with some nice vocal opportunities as well.
"Old Devil Moon" from Finian's Rainbow
Perfect piece for any male (or female) auditioning for a show in the same time period. It allows for some crooning and strong elongated notes.
"Night and Day" from The Gay Divorcee
I'm always a sucker for a masterful rendition of Cole Porter's best work. While it's not terrible advanced, it shows off the voice nicely and demonstrates maturity.
"Nocturnes" from Love Story
A great example of a sweet, elegant sensitive song.
"Goodbye" from Catch Me If You Can
Sure it's a little power ballad-y and a little cheese, but it gives the singer some great power moments which make you more memorable during auditions.
"Waiting for the Music to Begin" from The Witches of Eastwick
Allows for a good performance for someone who doesn't have necessarily a strong singing voice. Also allows you to tell a good story.
"I Speak Six Languages" from The 25th Annual Putnam County Spelling Bee
A good comedic upbeat song which gives you plenty 16-32 bars to choose from.
"Everybody's Girl" from Steel Pier
Fun to sing, fun to play, it's a good swinging song to have in your repertoire for any early 20th Century musical audition.
Source link