Gaming
Nintendo Confirms Charles Martinet Is Not Involved in Super Mario Bros. Wonder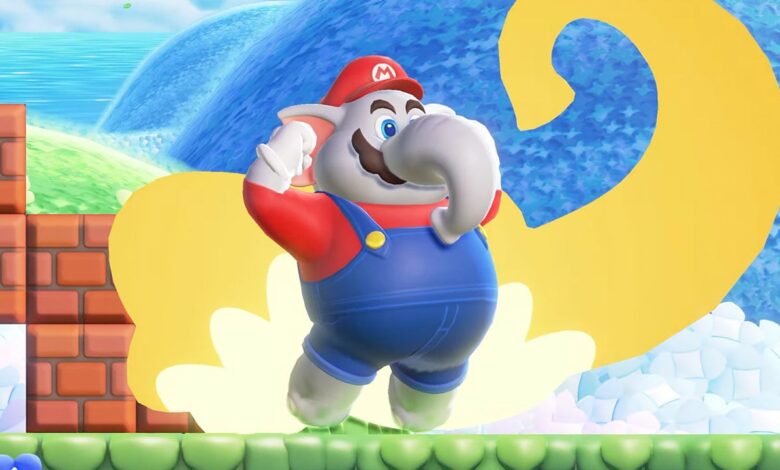 Following the news that he will be "stepping back" from voicing Nintendo characters, Nintendo has confirmed to IGN that original Mario voice actor Charles Martinet will not be involved in Super Mario Bros. Wonder.
While Nintendo wasn't ready to reveal who would be the new voice of Mario, it did reiterate that Charles will continue to delight Mario fans worldwide with his new role as a Mario Ambassador.
"While Charles is not involved in Super Mario Bros. Wonder, we're excited to honor his legacy and
contributions, including looking ahead to what he'll be doing as a Mario Ambassador," a Nintendo spokesperson said in a statement to IGN. "Character voice actors will be credited in the game credits, so please wait for the game to be released."
Nintendo shared the news that Martinet would no longer be voicing Nintendo characters earlier today, but it made no mention of Super Mario Bros. Wonder. While it will be sad to see Martinet go, as he's been with Nintendo as the voice of Mario and many other characters like Luigi, Wario, Waluigi, and more since 1991, Nintendo reassured us that this won't be the last we'll be hearing him.
In the future, Martinet will appear in a special video message with Shigeru Miyamoto that will hopefully be a send-off worthy of the man behind the iconic voice.
As for Super Mario Bros. Wonder, it is the first brand-new 2D Mario adventure in over 10 years that is set to jump its way to Switch on October 20, 2023. It looks to be one special adventure too, as it looks to feature Wonder Flowers that can completely change how the world looks and plays. Oh, and did we mention Mario can turn into an Elephant?
Have a tip for us? Want to discuss a possible story? Please send an email to newstips@ign.com.
Adam Bankhurst is a news writer for IGN. You can follow him on Twitter @AdamBankhurst and on Twitch.